Posted by

Top Pick Insurance Agency

on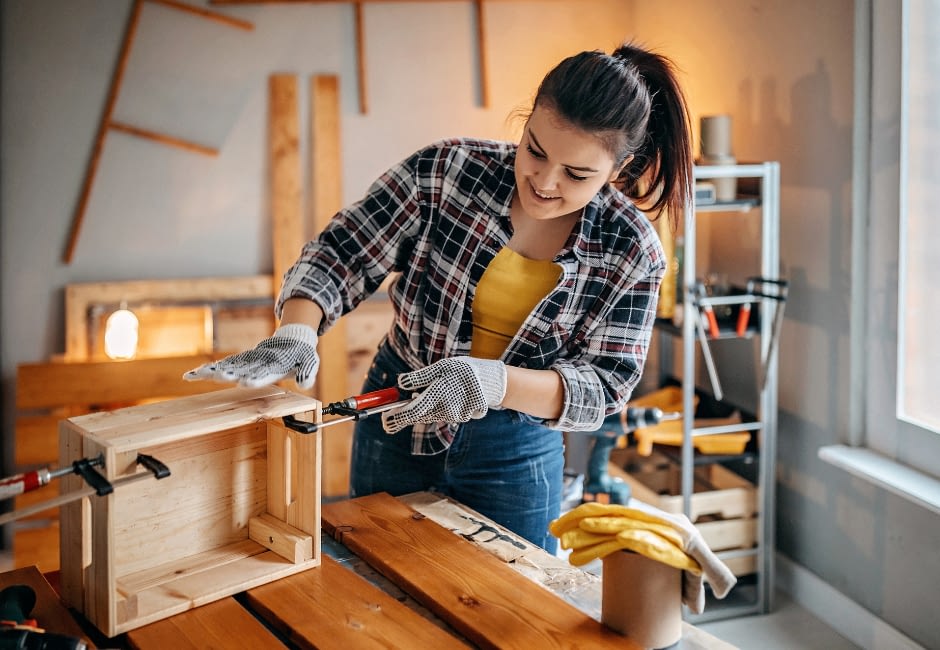 When it comes to transforming your living space, you don't need a hefty budget to achieve stunning results. With a little creativity, effort, and some basic tools, you can give your home a fresh new look without breaking the bank. In this article, we'll explore 10 budget-friendly DIY projects that will help you revitalize your space and infuse it with personality.
Accent Wall Magic:

Create a focal point in any room by designing an accent wall. Paint, wallpaper, or even reclaimed wood can add character and depth to your space without emptying your wallet.

Creative Shelving:

Build your own shelves using repurposed materials like wooden crates, ladders, or old planks. These unique pieces can display your favorite decor items while adding a touch of rustic charm.

Lighting Upgrades:

Replace outdated light fixtures with stylish, affordable options. Pendant lights, chandeliers, or even DIY mason jar sconces can instantly enhance your home's ambiance.

Furniture Renewal:

Give new life to old furniture by sanding, repainting, or reupholstering. A fresh coat of paint or new fabric can completely transform a worn-out piece.

Mini Indoor Garden:

Bring nature indoors by creating a mini garden. Succulents, air plants, or even a small herb garden can add a breath of fresh air to your living spaces.

Frame Your Memories:

Design personalized photo collages or artwork displays using inexpensive frames. This adds a personal touch to your home while preserving cherished memories.

Peel-and-Stick Backsplash:

Upgrade your kitchen or bathroom with peel-and-stick backsplash tiles. These are easy to install and can give your space a trendy new look.

Repurpose with Paint:

Turn unused items like mason jars, vases, or wooden crates into decorative pieces with a coat of paint. Experiment with colors that complement your home's theme.

Statement Curtains:

Sew or customize curtains that make a statement. Bold patterns or colors can add a pop of vibrancy to any room.

Revamped Entryway:

Create an inviting entryway by adding a DIY coat rack, a stylish shoe rack, and a mirror. This small area sets the tone for your home's aesthetic.
Don't underestimate the power of DIY projects when it comes to transforming your living space on a budget. With a little time, effort, and imagination, you can achieve remarkable results that reflect your personal style. These 10 budget-friendly ideas offer a great starting point for revitalizing your home and making it truly your own.