Posted by

Top Pick Insurance Agency

on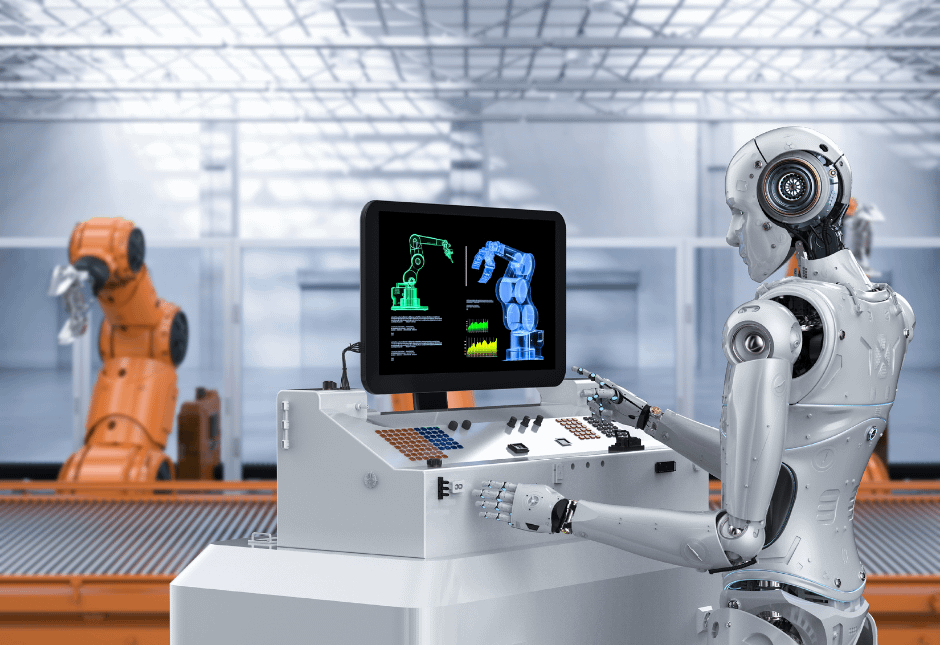 In the ever-evolving landscape of modern business, the integration of Artificial Intelligence (AI) and automation has become an indispensable asset. This transformative shift is reshaping industries, requiring individuals and organizations to adapt swiftly to stay ahead. Embracing AI and automation presents both challenges and opportunities, making it crucial to understand how to navigate this dynamic terrain.
Reskilling for the Future:

As AI and automation take over routine tasks, professionals must reskill to remain relevant. Upskilling in areas such as data analysis, programming, and creative problem-solving can prepare individuals to work alongside AI technologies, maximizing their potential.

Enhancing Efficiency:

Automation streamlines operations, minimizing errors and increasing efficiency. Embrace automation to handle repetitive tasks, allowing your workforce to focus on value-added activities that require human creativity and critical thinking.

Embracing Collaborative AI:

AI is a powerful tool for collaboration. It can assist in generating insights from vast datasets, aiding in informed decision-making. Integrating AI into the decision-making process can lead to more accurate strategies and better outcomes.

Human-AI Symbiosis

: The future workplace will witness the synergy between humans and AI. While AI excels at processing data, human intuition and empathy remain unparalleled. Capitalize on this collaboration to drive innovation and customer-centric approaches.

Evolving Job Roles:

AI adoption prompts the evolution of job roles, giving rise to new opportunities. Data scientists, AI trainers, and automation specialists are just a few examples of emerging professions that cater to the AI-driven landscape.

Ethical Considerations:

As AI becomes more integrated into daily operations, ethical considerations gain prominence. Establish transparent guidelines for AI usage, ensuring fairness, privacy, and accountability.

Lifelong Learning:

The pace of technological change requires a commitment to continuous learning. Encourage employees to engage in lifelong learning to adapt to AI's advancements and stay competitive.
In conclusion, adapting to AI and automation necessitates a proactive approach. Embrace the potential of these technologies, reskilling your workforce, optimizing operations, and fostering a collaborative environment. By striking the right balance between human ingenuity and AI's capabilities, businesses and individuals can navigate the future of work with confidence, ensuring a prosperous and innovative tomorrow.
Filed Under: Business Insurance