Posted by

Top Pick Insurance Agency

on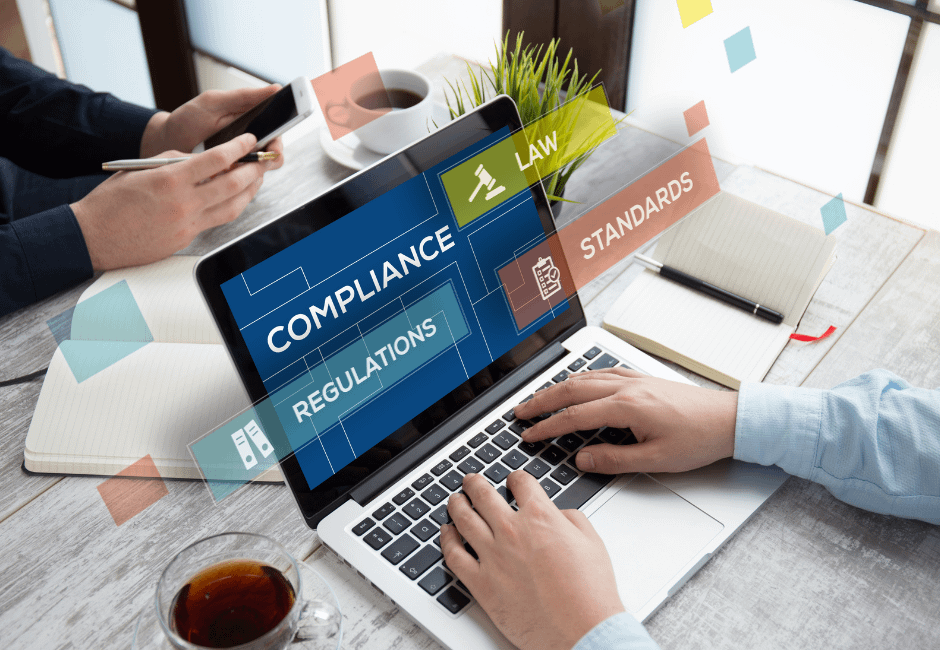 In the dynamic landscape of business operations, adhering to insurance regulations is paramount to ensure protection against unforeseen risks. Understanding and complying with these regulations can be a complex yet vital aspect of running a successful enterprise. This article delves into the essentials of business insurance regulations, guiding you through the compliance maze.
Importance of Compliance:

Business insurance regulations are in place to safeguard both companies and consumers. Compliance ensures that a business can weather unexpected events without facing financial ruin, while customers can have confidence in the products or services they engage with.

Types of Required Insurance:

Different industries and regions often have varying insurance prerequisites. Common types include general liability insurance, workers' compensation, and professional liability insurance. Researching and identifying the specific insurance needs for your business is crucial.

Legal Mandates

: Governments establish insurance requirements that businesses must meet. Failing to comply could lead to penalties, legal disputes, and even the closure of your business. Thoroughly research your industry's regulatory landscape to stay ahead.

Tailored Coverage:

Adequate insurance coverage goes beyond meeting the minimum requirements. Tailoring your coverage to your business's unique needs can provide extra protection and mitigate potential risks that could otherwise be financially devastating.

Consultation and Resources

: Navigating insurance regulations can be daunting. Seeking advice from insurance professionals or consultants well-versed in your industry can simplify the process. Additionally, government websites and industry associations often provide valuable resources to assist in understanding and meeting regulatory demands.

Evolving Regulations

: Insurance regulations can change over time, reflecting shifts in the business environment and legal landscape. Regularly review your insurance coverage and ensure it aligns with current regulations to maintain compliance.

Record-Keeping

: Maintain organized records of your insurance policies, premiums, and claims. These records serve as evidence of your compliance efforts and can be invaluable during audits or legal proceedings.
In conclusion, business insurance regulations are a fundamental aspect of modern entrepreneurship. By comprehending the necessity of compliance, understanding the required types of insurance, and staying informed about evolving regulations, you can protect your business and foster trust with your customers. Consulting experts and resources can provide the guidance needed to navigate this intricate terrain effectively. Remember, investing in compliance today can save you from substantial financial and legal burdens in the future.
Filed Under: Business Insurance