Posted by

Top Pick Insurance Agency

on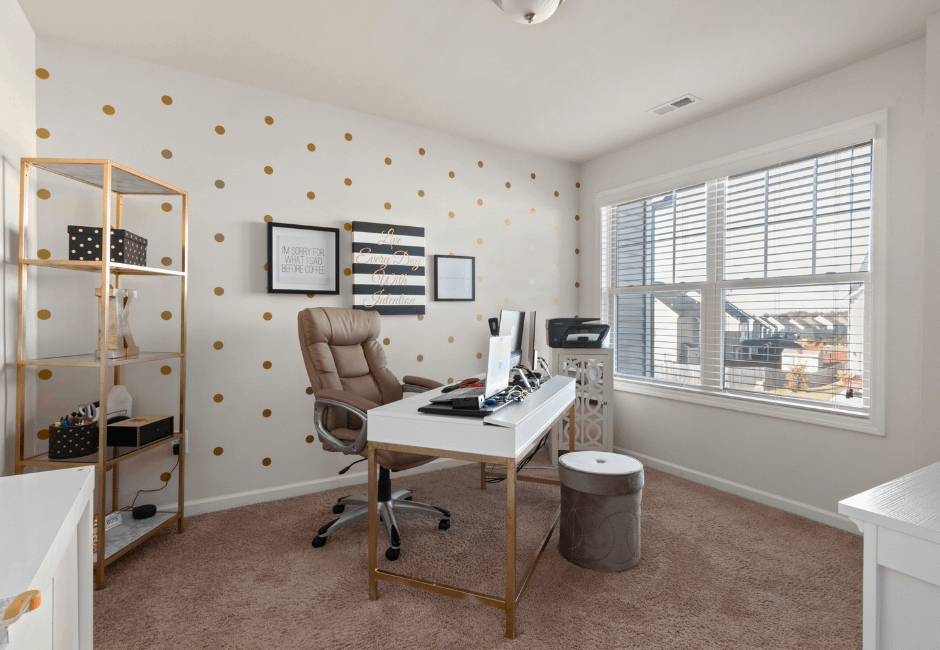 In the era of remote work, a well-designed home office can significantly impact your productivity and work-life balance. Designing a productive home office requires careful consideration of various factors that contribute to a conducive work environment. From ergonomic furniture to optimal lighting, here are some essential tips to create a workspace that boosts efficiency and creativity.
Choose the Right Location:

Select a quiet and dedicated space for your home office, preferably away from distractions. This separation helps maintain a clear boundary between work and personal life.

Ergonomic Essentials:

Invest in ergonomic furniture such as an adjustable chair and a desk at the appropriate height. These elements ensure proper posture, reducing the risk of strain and discomfort.

Ample Lighting:

Natural light is ideal, as it reduces eye strain and enhances mood. Position your desk near windows but avoid glare on screens. Complement with task lighting for cloudy days or late-night work sessions.

Declutter and Organize:

A clutter-free environment minimizes distractions. Use storage solutions like shelves, drawers, and cable organizers to keep everything tidy and within reach.

Personalized Aesthetics:

Decorate your home office with colors and elements that inspire you. Personal touches can boost motivation and creativity.

Tech Setup

: High-speed internet, a reliable computer, and necessary peripherals are essential for seamless communication and task execution.

Sound Control:

If noise is a concern, consider noise-cancelling headphones or soft furnishings that absorb sound.

Plants and Greenery:

Incorporating indoor plants not only adds visual appeal but also improves air quality and creates a calming atmosphere.

Break Zones:

Designate areas for short breaks and relaxation. Having a comfortable space for quick mental rejuvenation can enhance overall productivity.

Personal Comfort:

Keep essential items like water, healthy snacks, and personal mementos nearby to reduce the need for frequent interruptions.
By meticulously designing your home office with these tips in mind, you can create a workspace that not only promotes efficiency but also nurtures your well-being. Remember that a well-designed home office is a long-term investment in your productivity and work satisfaction.