Posted by

Top Pick Insurance Agency

on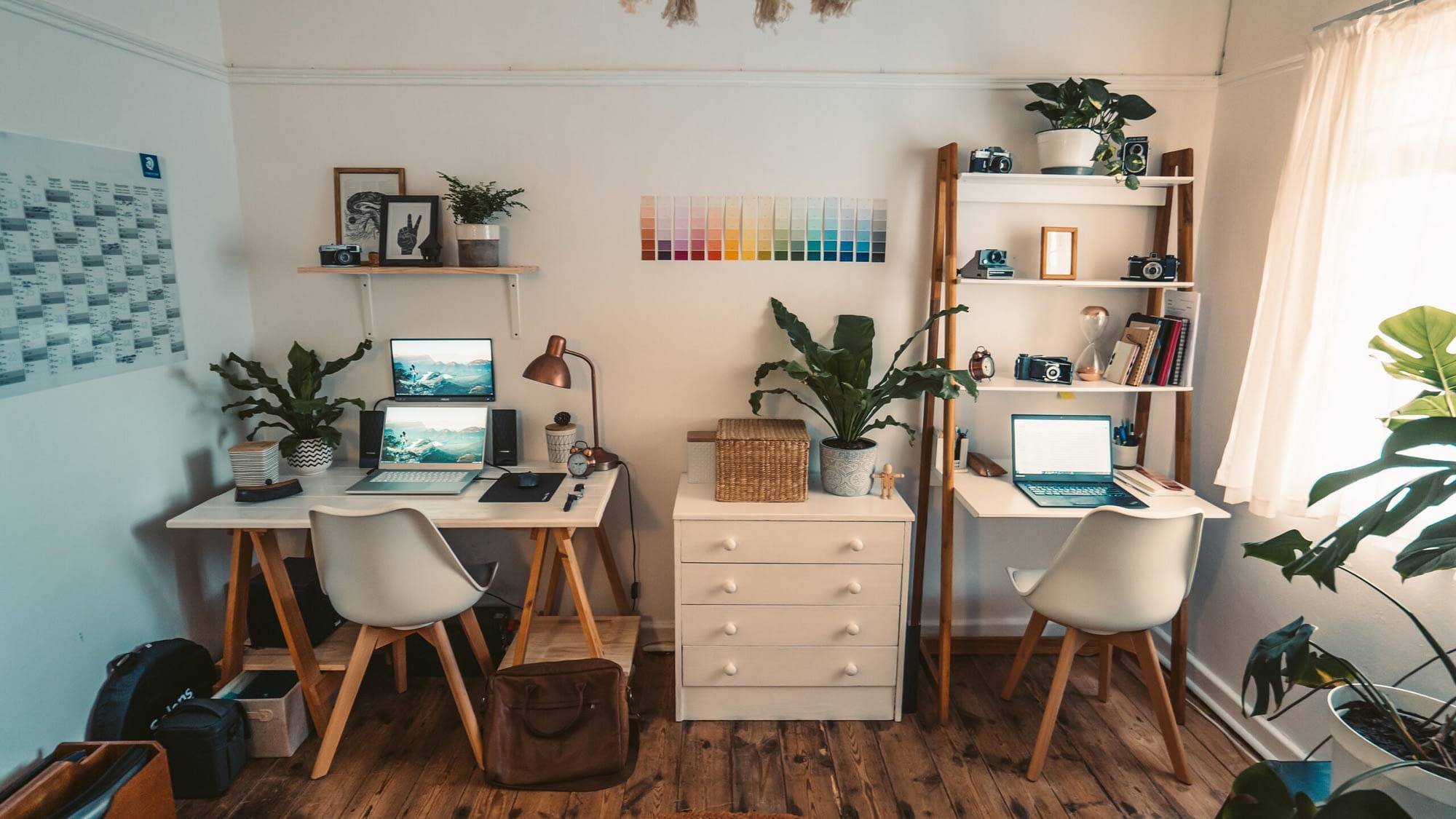 In today's dynamic work environment, the home office has become a crucial hub for productivity and creativity. To make the most of your remote working experience, it's essential to design a space that inspires and motivates you. Here are some creative ideas for home office spaces that are not only aesthetically pleasing but also optimized for productivity.
Natural Lighting:

Position your desk near a window to capitalize on natural light. It not only reduces eye strain but also boosts your mood and energy levels.

Personalized Decor:

Surround yourself with items that motivate and inspire you. Personalized artwork, motivational quotes, or family photos can infuse your workspace with positivity.

Minimalism:

Keep your workspace clutter-free. A clean, uncluttered environment can lead to a clearer mind and increased focus.

Indoor Plants:

Incorporate greenery to create a refreshing atmosphere. Plants improve air quality and add a touch of nature to your office.

Flexible Workstations:

Consider a sit-stand desk or a cozy reading nook within your office for variety and relaxation.

Color Psychology:

Choose paint colors that evoke creativity and concentration, such as shades of blue, green, or neutral tones.

Smart Storage:

Opt for innovative storage solutions to keep your workspace organized, reducing distractions.
By implementing these creative ideas, you can transform your home office into a sanctuary of productivity and creativity, enhancing your overall work-from-home experience. A well-designed home office can make a world of difference in your remote work success.