Posted by

Top Pick Insurance Agency

on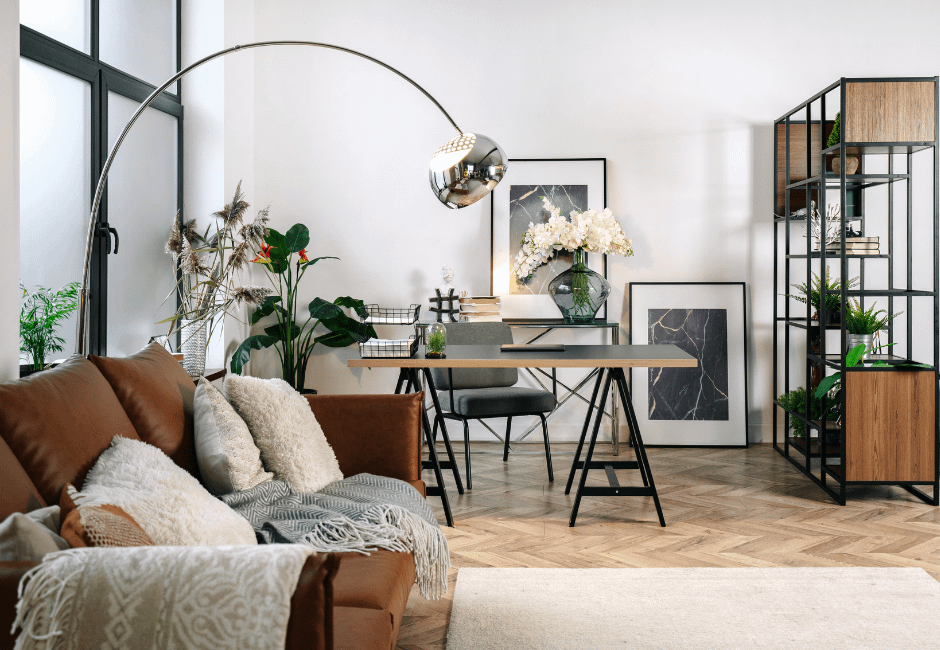 When it comes to designing your home, the choices can be overwhelming. Your home is a reflection of your personality and style, so making the right design decisions is essential. Whether you're starting from scratch or giving your space a makeover, these five tips will help you create a stunning and functional home that's sure to impress.
Plan Your Layout

: Begin by assessing your space and envisioning how you want it to function. Consider the flow of movement, the placement of furniture, and the utilization of natural light. A well-thought-out layout ensures comfort and convenience while maximizing the potential of every room.

Choose a Cohesive Color Palette:

Colors play a significant role in setting the tone of your home. Opt for a cohesive color palette that complements your style. Neutral tones provide a timeless backdrop, while pops of color can add personality. Remember to balance bold and subtle shades for a harmonious look.

Prioritize Functionality:

A beautiful home is one that works for you. Invest in furniture and decor that not only look good but also serve a purpose. Multifunctional pieces can save space while maintaining aesthetics. Consider your lifestyle and needs when selecting items for each room.

Incorporate Personal Touches:

Infuse your space with elements that reflect your identity. Whether it's artwork, family heirlooms, or travel souvenirs, these personal touches add character and warmth to your home. Mixing styles and eras can create a unique and eclectic atmosphere.

Embrace Natural Elements:

The inclusion of natural elements brings a sense of tranquility indoors. Incorporate plants, natural fabrics, and textures like wood and stone to create a calming ambiance. Not only do these elements enhance aesthetics, but they also contribute to a healthier living environment.
In conclusion, designing your home is an exciting journey that requires careful consideration. By planning your layout, selecting a suitable color palette, prioritizing functionality, adding personal touches, and embracing natural elements, you can create a space that is both visually appealing and uniquely yours. Remember, a well-designed home is a reflection of your personality and a place where cherished memories are made.
Filed Under: Home Insurance