Posted by

Top Pick Insurance Agency

on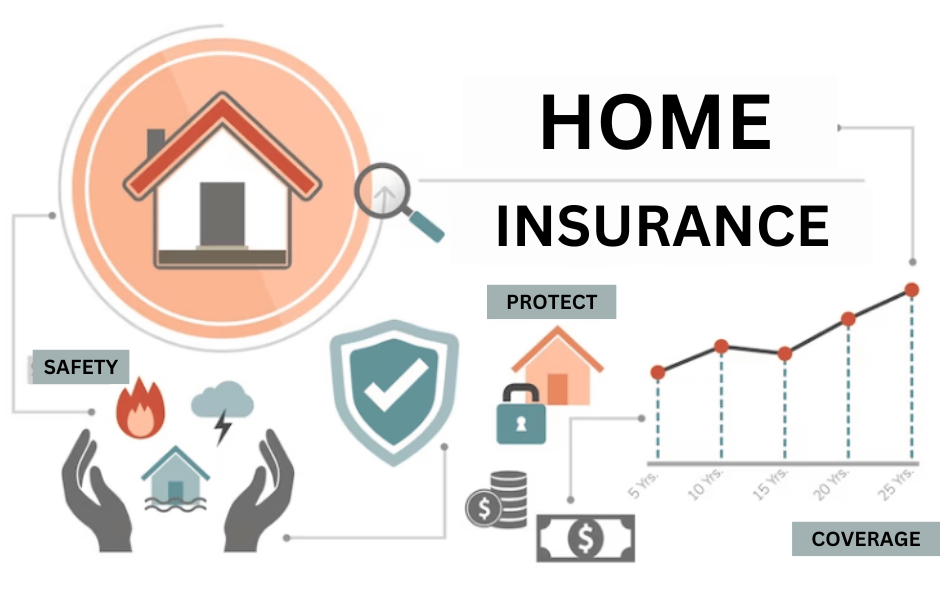 Homeownership marks a significant life achievement, providing not only a sense of stability and pride but also a need for responsible protection. Understanding the potential risks tied to property ownership is essential. To secure your investment and enjoy peace of mind, embracing comprehensive home insurance is a smart move. In this article, we'll explore the top five compelling reasons why home insurance should be a priority for you.
1. Safeguard Your Finances Against Property Damage
Life's unexpected turns, like natural calamities and accidents, can wreak havoc on your home and possessions. Be it a fire, burst pipes, severe storms, or acts of vandalism, the financial toll of repairing or rebuilding can be overwhelming. Home insurance acts as your financial shield, covering costs tied to property restoration in case of such unfortunate events. By sharing the financial burden, it ensures a swifter recovery process and minimizes the disruption.
2. Comprehensive Protection for Personal Belongings
Your residence holds not only bricks and mortar but also a trove of valuable personal items with emotional and financial significance. From electronic gadgets and furniture to clothing and jewelry, these possessions are susceptible to damage, loss, or theft. Home insurance provides all-encompassing coverage for your personal belongings, facilitating replacement or repair in case of damage, destruction, or theft due to covered incidents. This umbrella of protection extends beyond your home, even safeguarding your possessions during travel or temporary absences.
3. Liability Coverage for Peace of Mind
Accidents can unfold anywhere, even within the confines of your home. If an individual sustains injuries on your property, you might face legal liability for medical expenses and associated damages. Home insurance typically includes liability coverage, shielding you from legal actions and covering medical bills and legal fees for the injured party, up to policy limits. This coverage extends beyond your property, encompassing incidents that occur outside your home as well.
4. Assured Assistance with Additional Living Expenses
In the unfortunate event that your home becomes uninhabitable due to covered damages, having a contingency plan is crucial. The costs of temporary housing, meals, and related expenses can quickly accumulate. Home insurance often incorporates provisions for additional living expenses, ensuring your living standards remain intact while your home undergoes repairs. This provision offers a lifeline, allowing you to maintain your lifestyle even when your own residence is inaccessible.
5. Cultivate Tranquility and Reassurance
Among the most priceless benefits of home insurance is the tranquility it bestows. The knowledge that you're financially protected in the face of unforeseen circumstances alleviates stress and worry. With this safety net in place, you're free to revel in your home's joys and make cherished memories with your loved ones, unburdened by constant apprehension. Home insurance offers an unparalleled foundation of security, empowering you to embrace homeownership with confidence.
In Summation: A Secure Future with Home Insurance
For homeowners, home insurance isn't just a choice – it's a critical investment. With the promise of financial security, comprehensive belonging protection, liability coverage, assistance during displacement, and an unmatched sense of tranquility, it's imperative for ensuring a worry-free future. As you embark on securing your home and possessions through an inclusive insurance policy, remember to meticulously review various options, selecting one that aligns seamlessly with your unique needs. This ensures that you're fully safeguarded across all potential scenarios.
Filed Under: Home Insurance