Posted by

Top Pick Insurance Agency

on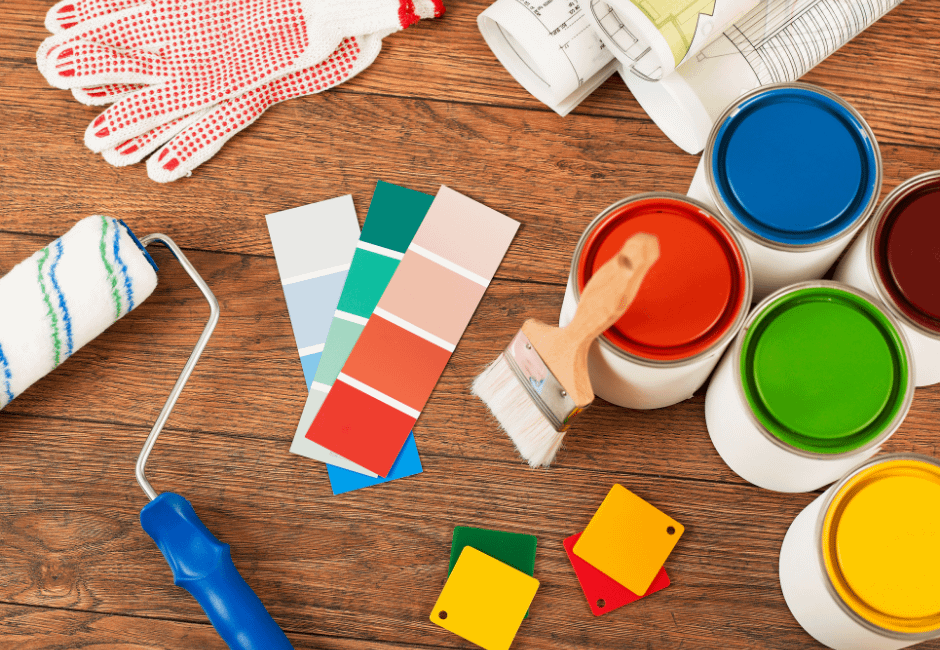 In a world brimming with mass-produced décor, adding a personal touch to your living space has never been more important. Home DIY crafts offer an avenue for unleashing your creativity while transforming your space into a unique haven. Whether you're a seasoned DIY enthusiast or just starting, these crafts are an excellent way to revamp your home without breaking the bank.
Handcrafted Wall Art:

Elevate your walls from bland to captivating with handcrafted wall art. From canvas paintings to woven wall hangings, expressing your artistic side has never been easier. Try incorporating colors that complement your existing décor for a harmonious look.

Customized Shelving:

Tired of cookie-cutter shelves? Craft customized shelving units using reclaimed wood or industrial piping. These unique pieces not only add storage but also become eye-catching conversation starters.

Upcycled Furniture:

Give old furniture a new lease on life with a fresh coat of paint or creative decoupage. Upcycling not only adds character to your home but also contributes to sustainable living.

Statement Planters:

Transform indoor spaces with DIY planters. From macramé hangers to repurposed containers, these planters breathe life into your décor while improving indoor air quality.

Personalized Candles:

Craft your own scented candles to infuse your home with delightful aromas. Personalize the containers with your choice of colors and designs for a unique touch.

Textile Crafts:

Sewing and embroidery can create wonders for your home. Craft personalized pillowcases, throw blankets, or table runners to reflect your style.

Mason Jar Creations:

Versatile and charming, mason jars can become candle holders, flower vases, or even bathroom organizers. Their rustic appeal adds a touch of warmth to any room.

Decorative Mirrors:

Frame mirrors with twigs, seashells, or mosaic tiles to craft eclectic decorative mirrors. These one-of-a-kind pieces add depth and intrigue to your living spaces.

Quirky Coasters:

Craft coasters using cork, old tiles, or even popsicle sticks. These small yet delightful creations protect your furniture while adding a dash of creativity to your coffee table.

Abstract Art Clocks:

Design your own clocks by painting abstract patterns on wooden clock faces. This functional art piece serves as a focal point and keeps you on schedule.
Embarking on home DIY crafts is not only gratifying but also a fantastic way to infuse your living space with your personality. So, roll up your sleeves, gather your materials, and start creating. Your home will thank you with a fresh, personalized vibe that radiates creativity and charm.