Posted by

Top Pick Insurance Agency

on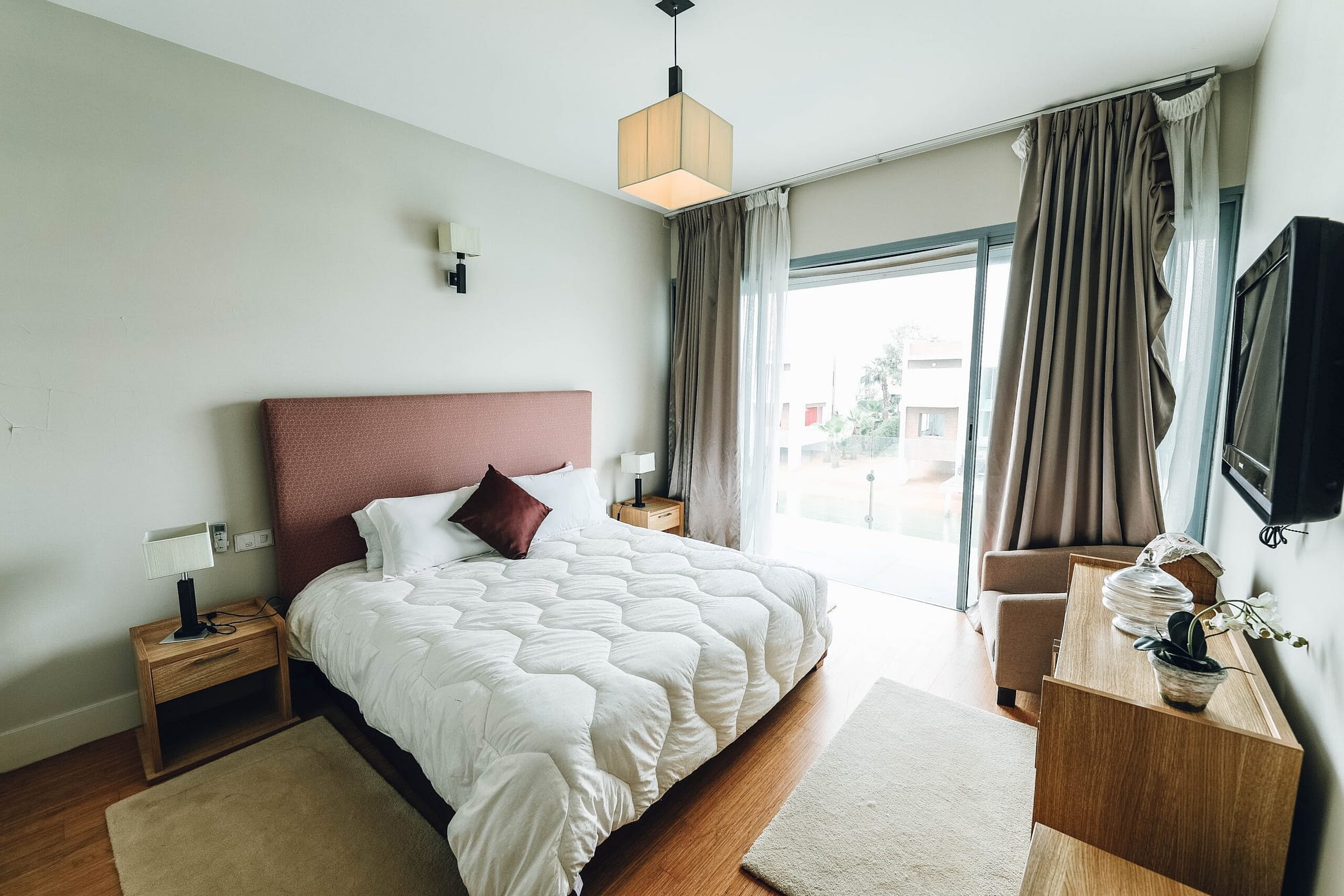 In our fast-paced world, the bedroom serves as a sanctuary for relaxation and rejuvenation. Your bedroom should be a sanctuary, a place where you can escape the hustle and bustle of daily life and unwind. Here are five expert tips for creating a relaxing bedroom retreat that will help you achieve the perfect balance of comfort and style while boosting your sleep quality and overall relaxation:
Select Soothing Colors: Choose calming colors such as soft blues, gentle greens, or neutral tones to promote relaxation. Avoid bright and bold hues, as they can be overly stimulating.
Invest in Quality Bedding: Opt for high-quality, comfortable bedding with soft, breathable materials. A comfortable mattress, supportive pillows, and luxurious sheets can make a world of difference.
Declutter and Organize: A clutter-free space promotes relaxation. Keep your bedroom tidy by incorporating smart storage solutions to create a serene atmosphere.
Soft Lighting: Dimmable lights, bedside lamps, or string lights can create a warm, cozy ambiance. Avoid harsh, overhead lighting to maintain a tranquil atmosphere.
Personalize Your Retreat: Add personal touches such as artwork, family photos, or items that hold sentimental value to make your bedroom a true reflection of your personality and a space you truly love.
By following these tips, you can transform your bedroom into a relaxing retreat that rejuvenates your mind and body, setting the stage for a peaceful night's sleep and a refreshed start to your day. Your well-deserved escape from the world is just a few design choices away.