Posted by

Top Pick Insurance Agency

on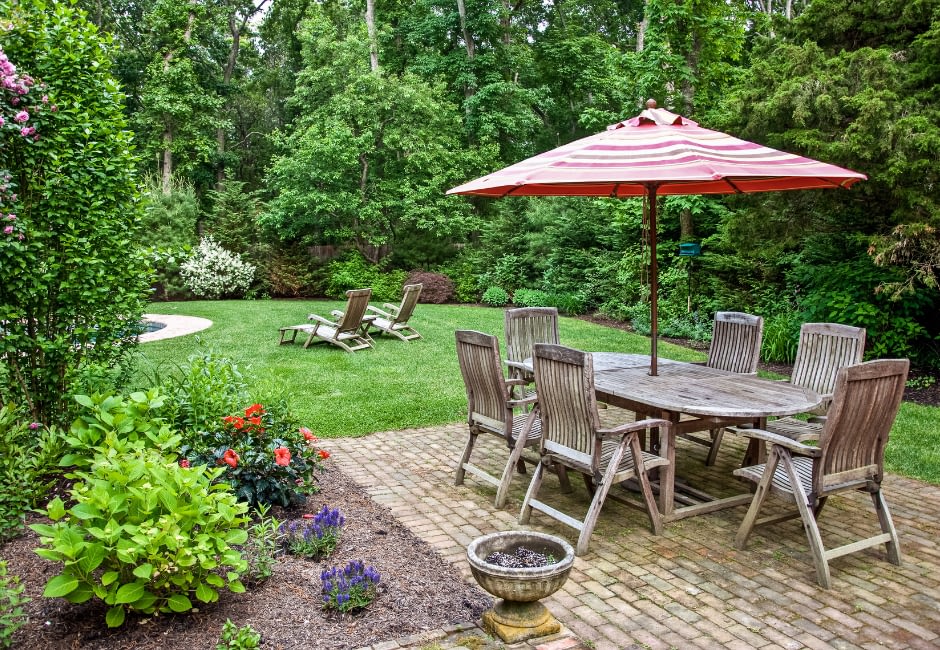 In recent years, the concept of outdoor living spaces has gained immense popularity, as homeowners seek to maximize their enjoyment of nature while expanding their living area. Transforming your backyard into an entertainment haven not only enhances your property's value but also creates a relaxing oasis for family and friends to gather.
Designing the Perfect Outdoor Living Space
Crafting an outdoor entertainment area begins with thoughtful design. Consider your backyard's layout, available space, and your preferences. Incorporate elements such as comfortable seating, dining areas, and even a cozy fire pit to create a multifunctional space that suits various activities.
Blending Comfort and Style
Selecting the right furniture is essential for striking a balance between comfort and style. Opt for weather-resistant, durable materials that can withstand the elements while still offering a cozy retreat. Cushions and textiles in vibrant colors can inject personality and charm into the space.
Embracing Nature's Beauty
Landscaping plays a pivotal role in outdoor living spaces. Integrate lush greenery, fragrant flowers, and possibly even a vertical garden to infuse natural beauty. This not only enhances the aesthetics but also contributes to a calming atmosphere.
Entertainment Essentials
To create an outdoor haven fit for entertainment, incorporate elements that encourage social interaction. A well-equipped grilling station, a built-in bar, and perhaps an outdoor projector for movie nights under the stars can all contribute to memorable gatherings.
Year-Round Enjoyment
Don't limit the use of your outdoor space to specific seasons. Incorporate features like retractable awnings or pergolas for shade during the summer, and invest in outdoor heaters for cozy winter evenings.
Illuminate the Ambiance
Thoughtful lighting can transform your outdoor space after dark. Install ambient lighting options like string lights, lanterns, and pathway lighting to create a magical ambiance that extends the usability of your outdoor area well into the night.
In conclusion, the trend of outdoor living spaces is on the rise, as homeowners seek to extend their living areas into the great outdoors. By designing a functional, stylish, and inviting entertainment haven, you can transform your backyard into a space that brings people together while celebrating the beauty of nature. So, gather your ideas, roll up your sleeves, and create the ultimate outdoor escape right in your own backyard.