Posted by

Top Pick Insurance Agency

on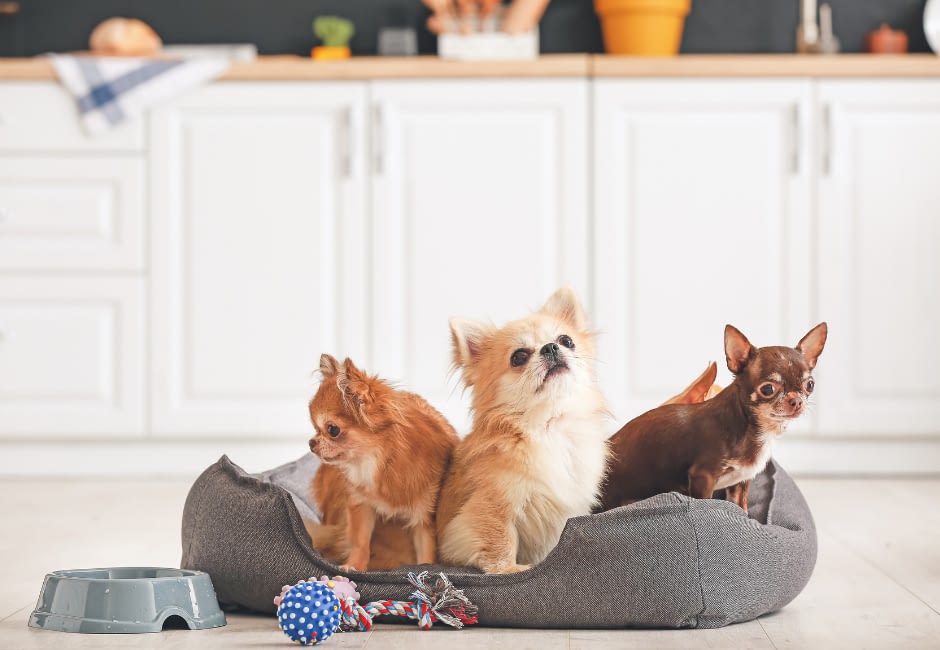 In the bustling world of today, our pets are our solace, our companions, and our family. Creating a comfortable space for them within our homes is not just a choice but a responsibility. Pets at home bring joy, and with a little thoughtful design, their happiness and well-being can be maximized.
Choosing the Right Space

: Start by selecting an area where your pet can have its space without too much disruption. Consider a corner in the living room or a quiet nook.

Comfortable Bedding:

Invest in a cozy and washable pet bed. Cats may prefer a window seat while dogs might appreciate a cushion near their human's favorite spot.

Safety First:

Ensure the area is safe for your pet. Remove any potential hazards like toxic plants or small objects they could swallow.

Storage Solutions:

Dedicate a nearby space for storing pet supplies like food, toys, and grooming tools. This keeps everything organized and accessible.

Toys and Entertainment:

Keep your pets engaged with toys and scratching posts for cats. For dogs, interactive toys can be a great source of mental stimulation.

Personal Touches

: Add a personal touch to their space with photos, name tags, or even their artwork.

Regular Cleaning:

Maintaining cleanliness is crucial. Vacuum pet hair, wash bedding regularly, and clean litter boxes or potty areas.
Remember, your pet's comfort is paramount. By dedicating a small part of your home and paying attention to their needs, you can create a haven that strengthens your bond and ensures their happiness. Pets at home deserve nothing less.