Posted by

Top Pick Insurance Agency

on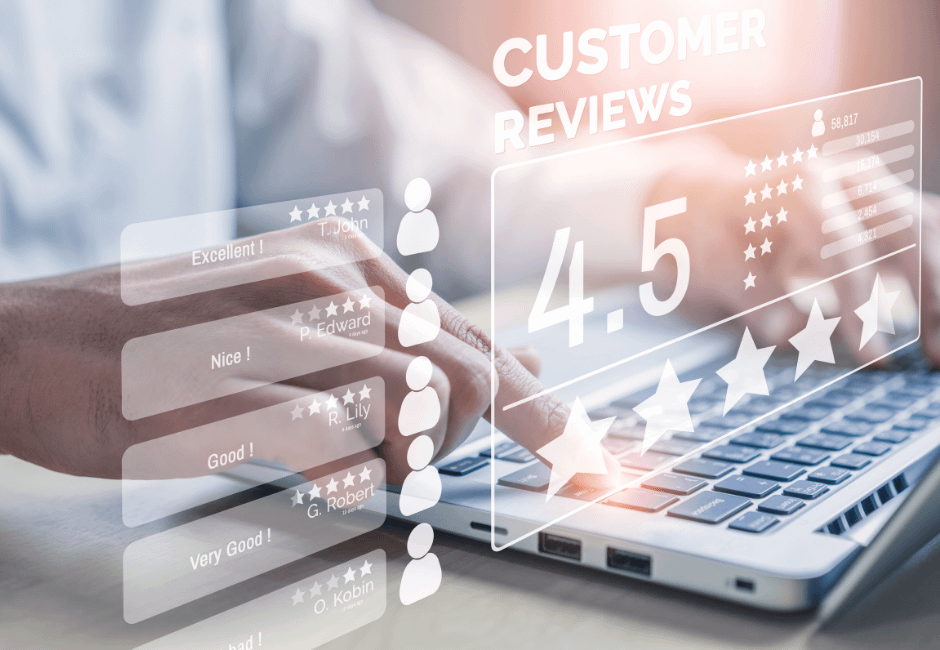 In today's digital landscape, customer reviews have emerged as a potent tool for catapulting business success. These user-generated testimonials hold the power to shape brand perception, enhance credibility, and drive growth. The influence of customer reviews on consumer behavior cannot be underestimated, making them an indispensable aspect of your business strategy.
Customer reviews serve as social proof, instilling trust and confidence in potential buyers. Positive feedback from satisfied customers not only showcases the quality of your products or services but also builds credibility that can convert hesitant prospects into loyal patrons. According to recent studies, a significant majority of consumers read reviews before making a purchase decision, highlighting the critical nature of this phenomenon.
Search engines also take customer reviews into consideration when ranking websites. Reviews, whether positive or constructive, contribute to fresh and relevant user-generated content, which can improve your website's search engine optimization (SEO) efforts. A higher volume of authentic reviews can lead to improved search visibility and increased organic traffic, ultimately translating into more conversions.
Addressing negative reviews transparently is equally important. Responding to criticism with professionalism and solutions showcases your commitment to customer satisfaction. This proactive approach not only retains disgruntled customers but also demonstrates to potential clients that you value feedback and are dedicated to constant improvement.
In conclusion, the role of customer reviews in modern business success is paramount. Leveraging the power of positive reviews to build trust and credibility, while also using negative reviews as opportunities for growth, can have a profound impact on your brand's trajectory. Incorporating a robust customer review strategy into your business plan can enhance your online presence, bolster SEO efforts, and ultimately drive conversions, ensuring a prosperous future in the competitive digital landscape.
Filed Under: Business Insurance