Posted by

Top Pick Insurance Agency

on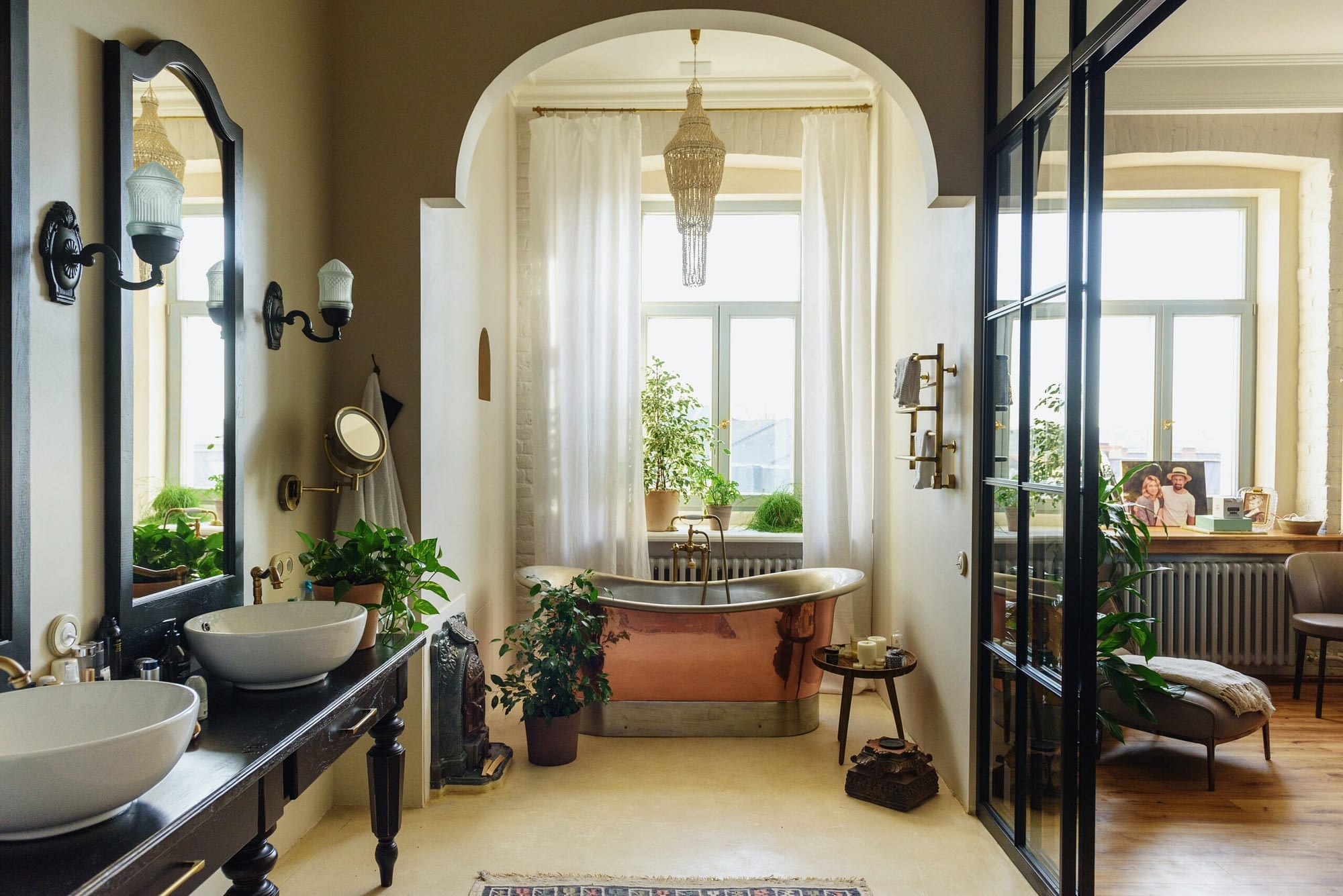 Are you longing for a tranquil retreat within the comfort of your own home? Creating a spa-like bathroom can be the answer. With a few simple changes, you can turn your bathroom into a serene sanctuary where you can relax and rejuvenate. In this guide, we'll explore some easy yet effective steps to make your bathroom an oasis of tranquility.
Choose Calming Colors:

Start by selecting soothing colors like soft blues, greens, or neutral tones. These shades create a peaceful ambiance.

Luxurious Linens:

Invest in high-quality, plush towels and bathrobes to recreate the luxurious spa experience.

Upgrade Your Shower:

Consider a rainfall showerhead and body jets for a refreshing, spa-like shower.

Aromatherapy:

Use essential oils and scented candles to fill the air with calming fragrances.

Organize and Declutter:

Keep surfaces clean and clutter-free for a spa-like serenity.

Natural Elements:

Incorporate natural materials like wood or stone for a soothing, earthy feel.

Greenery:

Add some indoor plants to purify the air and bring in a touch of nature.

Soft Lighting:

Install dimmer switches or use soft, warm lighting to create a cozy atmosphere.

Music and Sound:

Play relaxing music or nature sounds to set the mood.

Treat Yourself:

Invest in a comfortable bathtub or a whirlpool tub for a luxurious spa bath.
By following these steps, you can transform your bathroom into a spa-like haven, providing a serene escape from the hustle and bustle of everyday life. Enjoy the relaxation, pampering, and rejuvenation right in the comfort of your home.